What is Nonsurgical Skin Tightening?
As we begin to age, the firmness of our skin changes because the nutrients that keep the skin soft, healthy, and resilient start to diminish. Eventually, when these essential nutrients run low, your skin loses its firmness. This causes signs of aging, such as wrinkles and sagging skin. If you want to improve the tautness and overall appearance of your skin without cosmetic surgery, consider nonsurgical skin tightening at JEM Medspa in Elmhurst and Orland Park, IL. Using state-of-the-art technology, Exilis® and SkinTyte™ nonsurgical skin tightening encourages the production of collagen and elastin so you develop taut, glowing skin. During your consultation, we can assess your skin and determine if this innovative treatment is right for you. We offer nonsurgical skin tightening to patients who want to firm their skin without the recovery time and expense of a surgical facelift. Schedule an appointment with one of our expert team members to learn more about nonsurgical skin tightening.
Reviews
"Hands-down the best experience ever with Samantha this place is superb, Here and Elmhurst office are both fantastic will go here for everything"
- J.G. /
Google /
Aug 18, 2020
"This place is super modern and the people are very helpful. I had an appointment for a facial and it was very relaxing. Annina is amazing, she makes you feel very welcomed. Thank you, highly recommend and I will be returning soon"
- D.R. /
Google /
Aug 28, 2020
"Amazing! I live out of town, and already have plans for my second appointment at JEM Med Spa! I received the Dermalinfusion. I feel brand new! I was shown what was extracted from my skin. Great incentive to enhance my at-home facial routine. Thank-you Krista!"
- R.D. /
Google /
Aug 25, 2020
"It's very hard to write a review about any specific service that I have had done at Jem because each and every time no matter what I went there for has been incredible. My results are always fabulous. Melissa & Jeanine along with their crew are absolutely the best."
- O. /
Google /
Aug 18, 2020
"If you or anyone you know is close to the Elmhurst area, you should definitely check out JEM Medspa Elmhurst! It is a brand new facility with great services and very friendly staff! Also, great location. (There is another location in Orland Park as well) My skin has never felt better! Highly recommend!"
- A.D. /
Facebook /
Aug 14, 2020
Previous
Next
Is Nonsurgical Skin Tightening For You?
To reduce the appearance of sagging skin, surgery for skin tightening is still the best treatment option. However, nonsurgical skin tightening is an excellent procedure for patients who don't qualify for invasive cosmetic surgery. We can perform nonsurgical skin tightening on different areas of the body and face, such as the neck, abs, inner/outer thighs, and upper arms. This treatment works well for patients who:
Maintain good, overall health
Maintain a healthy weight
Experience early-onset or moderate skin looseness on their face or body
Experience signs of aging on their face or body
Want to enhance the health and appearance of their skin
How Nonsurgical Skin Tightening Works
To begin your appointment, we will clean the treatment area and remove any oil or lotions. If needed, patients can request a numbing cream; however, most patients find the discomfort brief and easily tolerated. Once you are ready, we will evenly pass a specialized device over the treatment area and repeat the process. The energy prompts the body to start producing elastin and collagen, which firms and tightens the skin. Depending on the size and number of areas we treat, an appointment can take around 30 – 90 minutes. Once the treatment is over, you can leave and resume your daily activities.
After your skin tightening treatment, the affected skin will appear slightly red, swollen, or numb. These side effects are normal, and they should naturally subside in 2 – 3 days. Following your treatment, we will provide detailed aftercare instructions to help your skin heal. Patients should moisturize and protect the skin from sun exposure. Immediately after the procedure, you will not see visible improvements. Because the elastin and collagen production is a gradual process, the final results show within 2 – 6 months after your initial session. However, your results should last a long time and will enhance the general health and appearance of your skin. To achieve the best results, you will probably need several treatments. During your consultation, we will create a custom treatment plan that outlines how many follow-up appointments you may need.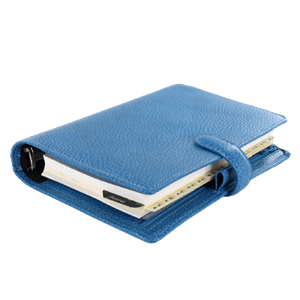 If you want a long-lasting treatment option that tightens and firms the skin, but you want to avoid surgery, please schedule a consultation with one of our friendly team members to learn more about Exilis and SkinTyte nonsurgical skin tightening. An effective, noninvasive procedure that requires no recovery time, nonsurgical skin tightening can revitalize the tone and texture of your skin. During your appointment at JEM Medspa in Orland Park or Elmhurst, IL, receive a customized treatment plan for nonsurgical skin tightening.
Related Treatments
Related Post