What is Laser Skin Resurfacing?
At JEM Medspa in Elmhurst and Orland Park, IL, skin resurfacing with the Halo™ laser is a nonsurgical treatment that utilizes pulsating beams of energy to deeply exfoliate the complexion and remove damaged skin cells. The procedure treats signs of aging and improves skin irregularities. Also referred to as a laser peel, fractional skin resurfacing is considered an effective facial treatment for patients who want softer, clearer, and younger-looking skin. Depending on the needs of the patient's skin, we can customize the treatment for the best results. With most laser skin resurfacing procedures, you will require some recovery time. Please call either of our locations to learn more about this innovative procedure.
Types of Laser Treatments
At JEM Medspa, we offer three kinds of laser resurfacing skin treatments. Based on the condition of your skin, we select which treatment type works best for you. Some are performed for milder cases of skin damage while others are more aggressive:
Ablative Laser Treatments
Ablative lasers treat thin skin layers, like a deep chemical peel, with a precision that allows the laser technician to avoid damaging nearby skin. Ablative lasers are ideal for tightening skin and reducing the appearance of acne scars and wrinkles.
Non-Ablative Laser Treatments
To prompt natural healing, non-ablative lasers do not remove any skin — the light simply makes micro-injuries to the skin cells. Non-ablative procedures are ideal for minimizing wrinkles and fine lines on those who are willing to wait a few months for strong results.
Fractional Laser Treatments
Both ablative and non-ablative, fractional laser treatments create small holes in the deep layers of the skin. The body's natural healing process creates firmer skin. Fractional lasers can also treat deep wrinkles, acne scarring, sun damage, and pigmentation problems.
Reviews
"Hands-down the best experience ever with Samantha this place is superb, Here and Elmhurst office are both fantastic will go here for everything"
- J.G. /
Google /
Aug 18, 2020
"This place is super modern and the people are very helpful. I had an appointment for a facial and it was very relaxing. Annina is amazing, she makes you feel very welcomed. Thank you, highly recommend and I will be returning soon"
- D.R. /
Google /
Aug 28, 2020
"Amazing! I live out of town, and already have plans for my second appointment at JEM Med Spa! I received the Dermalinfusion. I feel brand new! I was shown what was extracted from my skin. Great incentive to enhance my at-home facial routine. Thank-you Krista!"
- R.D. /
Google /
Aug 25, 2020
"It's very hard to write a review about any specific service that I have had done at Jem because each and every time no matter what I went there for has been incredible. My results are always fabulous. Melissa & Jeanine along with their crew are absolutely the best."
- O. /
Google /
Aug 18, 2020
"If you or anyone you know is close to the Elmhurst area, you should definitely check out JEM Medspa Elmhurst! It is a brand new facility with great services and very friendly staff! Also, great location. (There is another location in Orland Park as well) My skin has never felt better! Highly recommend!"
- A.D. /
Facebook /
Aug 14, 2020
Previous
Next
When selecting which laser peel procedure is best for you, we will consider many factors. Laser skin resurfacing can help patients who feel unhappy with their complexion. If you have sun damage, age spots, acne scars, wrinkles and fine lines, redness, or pigmentation concerns, laser skin resurfacing may help reduce the appearance of these issues. Also, laser skin resurfacing works well for patients who have scaly patches, rough texture, or other skin problems. If you have very dark skin or active acne, this treatment isn't recommended. Also, you will need some recovery time after a laser peel. Some patients, depending on their skin condition, may require 2 – 3 weeks to recover.
Our Laser Skin Resurfacing Technique
If you plan to undergo a more intense laser resurfacing treatment, we may provide a topical retinoid for 2 – 3 weeks before your procedure. The retinoid helps prepare the skin for better results. To help lessen pain and to ensure you remain comfortable, we may suggest or prescribe certain medications before the procedure. If your skin only needs mild treatment, a local anesthetic is applied so it numbs the treatment area. If you require a deeper laser peel, we may provide mild sedation. Throughout the procedure, you can relax in a comfortable treatment chair while the laser passes over the skin, precisely targeting the needed areas. You will feel the heat of the laser followed by cold air from the system's built-in cooling device. The laser works to remove damaged skin cells while also encouraging the production of collagen.
After light peels, an ointment is applied to the treated skin and you can go home to recover. The skin may appear pink, and you will experience some swelling and irritation. Over the next 3 – 5 days, these symptoms should subside and the skin peeling process will start to occur. If you undergo a more intense laser treatment, your recovery period will last longer, and we cover the treatment areas with protective dressings. Additionally, the swelling, burning, and irritation will intensify. To lessen these symptoms, patients may receive prescribed pain medication. The recovery time for deeper laser treatments can last 2 – 3 weeks. Regardless of the intensity, the skin will naturally crust, flake, and peel away. Following the procedure, every patient should reduce their UV exposure and frequently apply sunscreen. After the peeling is completed, the treated skin will feel softer while also looking clearer, rejuvenated, and younger.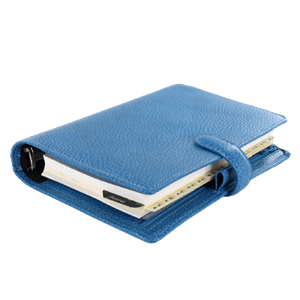 A Softer, Clearer Complexion
If you want to reduce the appearance of wrinkles, fine lines, or other skin blemishes, the Halo laser skin resurfacing treatment offers excellent results. We encourage you to schedule an appointment to learn more about laser peels and other nonsurgical skin rejuvenation procedures. At JEM Medspa in Elmhurst and Orland Park, IL, we strive to help you attain your cosmetic goals and to help you feel more comfortable in your skin.
Related Treatments