Melissa Judeh, MSN, MBA, CANS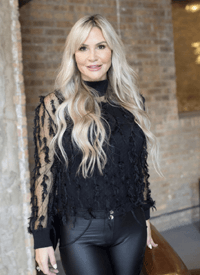 Aesthetic Nurse and Managing Partner
Meet the "M" to our JEM- Melissa Judeh MSN, MBA, CANS is one of JEM Medspa's Managing Partners and one of our expert aesthetic nurse injectors. Melissa has been a RN for 21 years and has been performing aesthetic injections for 10 + years. Starting her career in the PICU, she simultaneously earned 2 Master's Degrees in Business Administration & Healthcare Administration, with a focus in Safety & Quality Outcomes. Shortly after, Mel secured an executive role as the Director of Patient Safety at the Ann & Robert H. Lurie Children's Hospital of Chicago. It was also during this time that she discovered her love and aptitude for aesthetics. Prior to JEM, Mel intensely studied & perfected her skills under well-known plastic surgeons and dermatologists. Mel is internationally trained, prides herself on practicing safely, and is an accomplished Injector. She has been described by many as a true artist & perfectionist, and is grateful to be a leader in an industry that equally embraces science, wellness and beauty. Melissa is a national trainer for the Allergan Medical Institute, Galderma Aesthetic Injector Network, Cellular Medicine Association and Plasma Concepts. She is also the co-founder of JEM Education and one of only 27 Certified Aesthetic Nurse Specialists in the state of Illinois. Her teaching style to both aesthetic providers, as well as to her clients, has been described as easy, relaxed and informative. Through her work at JEM, Mel combines every skill set she has obtained over the past 21 years to help create an inviting, effective, tailored and affordable client experience. Mel focuses on assuring that every procedure is performed safely, and results in exceptional & reliable outcomes.
When Mel isn't at JEM Medspa you can find her w/ her family, or her friends who are like family, liv'in it up in the 'burbs, at Starbucks, on her Peloton bike, or running around doing "Boy Mom" stuff.
---
Jeanine Graham, CANS, CPSN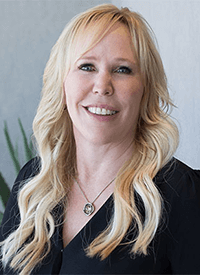 Founder and Managing Partner
Meet the "J" to our JEM, Jeanine Graham, RN, CANS, managing partner and expert aesthetic nurse injector of 16 years. Jeanine has been an RN for over 30 years. She began her nursing career as a cardiac nurse working in telemetry and then graduated to the Step-Down ICU. From there, she worked in a liver transplant unit. She loved nursing but decided to take time off to be a stay-at-home mom. After her last ones were in school full time, she found her true calling in aesthetics in 2005, and in 2006 she took a leap and opened Envy Medspa, which was located in Homer Glen, IL. It was there that she began to perfect her injecting skills and mastered the different facets of the medical spa business. In 2009, she decided to forego the business portion of her spa temporarily to focus more on her family of four young boys. She continued to perform aesthetic treatments and also managed other area Medspas from 2009 – 2018. In January 2018, Jeanine began a new chapter in her career by partnering with Melissa Judeh and Dr. David Dreyfuss to create JEM Medspa. Here, she brings forth the culmination of 16 years of experience and expertise and demonstrates why she has been so successful in the medical aesthetic field. Jeanine is a straight talker, sets realistic expectations, and values the trusting relationships she has created over the years.
During her career, she has become one of the most sought-after aesthetic nurses in the Chicagoland area, performing thousands of safe and artistic aesthetic procedures. She enjoys using a full array of state-of-the-art products, including neuromodulators, hyaluronic acid fillers, collagen-producing products, platelet-rich plasma, laser treatments, and PDO threads to achieve the best and most natural-looking results.
Jeanine's passion for the aesthetic field is evident in the constant pursuit of her own education. She frequently attends national programs, conventions, and trainings to ensure she provides the most current aesthetic treatments and so that she is able to maintain excellence in terms of the newest, safest, and most advanced techniques in her training.
Jeanine is a national trainer for Allergan and National Laser Institute. She also trains new and advanced injectors at JEM Education, a training center she helped create. She finds training and sharing her knowledge with both novice and advanced injectors one of the most satisfying aspects of her career thus far.
With all that she has accomplished in her career, Jeanine feels her biggest accomplishment in life is the upbringing of her four boys with her husband. She loves spending time with family and friends, traveling, opening herself to new experiences, and her admitted addiction - shopping.
---
Operations and Marketing Manager
Meet Katrina! Katrina is our operations and marketing manager. Katrina received her bachelor's degree in industrial/organizational psychology from Saint Xavier University. After graduating, she and her husband owned and operated a successful local trucking company. Then, in 2014, Katrina came across an opportunity to work at another medical spa as a part-time receptionist. For three years, she juggled both jobs, falling more in love with the medical spa industry with each passing month. Her passion for the industry and business acumen led her to a full-time assistant manager position. Through this experience, Katrina easily took on the role of operations and marketing manager at JEM Medspa. Katrina excels in business operations, client satisfaction, and multi-source marketing strategies. She has helped pave the path of JEM to becoming the number one Medspa in our area.
Outside of work, Katrina enjoys spending quality time with her family and friends. She loves decorating, trying new restaurants, and traveling. She also has a love for learning and is currently exploring graduate programs to enhance her impressive background further.
---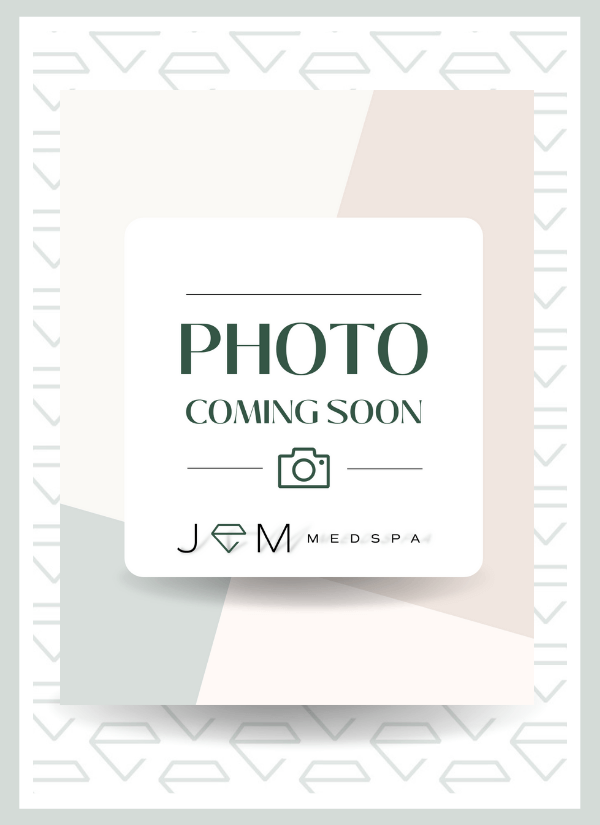 Aesthetic Nurse Injector
Donna has been a registered nurse for 20+ years and has been an aesthetic nurse since 2014. She attended Chamberlain University School of Nursing to pursue a master's degree in nursing and graduated in 2018 with a specialty in family practice. Like her peers at JEM Medspa, Donna believes in delivering safe and effective results with cosmetic injectables and other nonsurgical cosmetic procedures. Donna is very passionate about cosmetic medicine and prides herself on staying on top of current trends, advanced cosmetic techniques, and combining treatments for superior, natural results. She takes every opportunity to educate herself on facial anatomy and products that will result in positive and safe outcomes for her clients. When Donna is not working, she loves the outdoors, traveling, and being surrounded by her family.
---
Lauren Fishback RN, MSN, FNP-C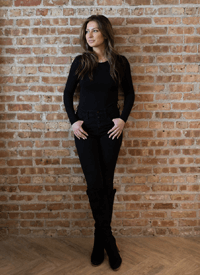 Aesthetic Nurse Injector
Lauren is a board-certified Family Nurse Practitioner. She began her education at Saint Xavier University, where she received her Bachelor of Science in Nursing and went on to earn her Master of Science in Nursing from their Family Nurse Practitioner Program. She has 14 years of nursing experience ranging from hospital and private practice work to medical aesthetics. Lauren worked as a Certified Pediatric Hematology/Oncology Nurse and a Certified Chemotherapy/Biotherapy provider for ten years at Advocate Children's Hospital.
She began her career in aesthetics 4 years ago working as an aesthetic and vein specialist, later becoming clinical manager of the cosmetic practice. She performs a range of aesthetic treatments such as neurotoxin, dermal filler, and platelet-rich plasma. She also performed sclerotherapy and ambulatory phlebectomy, a surgical treatment for varicose veins in the lower extremities.
She is an active member of the International Society of Plastic and Aesthetic Nurses and the American Association of Nurse Practitioners. She takes pride in building a trusting relationship with her patients and believes continuing education and staying on top of new trends and practices allows her to give her patients the outcome they expect and deserve. Lauren values safety and a realistic and natural approach to aesthetic treatments. Her favorite part of being a nurse injector is helping patients feel like the best version of themselves by enhancing their natural beauty, without taking away from what makes them unique.
---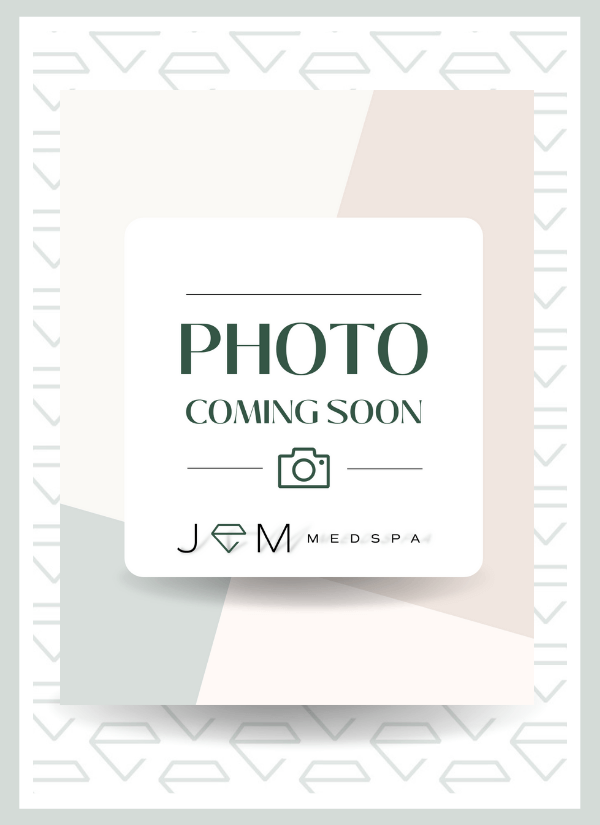 Aesthetic Nurse Injector
Joining our expert injector team in 2020, Nicole is a board-certified family nurse practitioner, a certified plastic surgery nurse, and a certified aesthetic nurse specialist. After receiving her Master of Science in nursing from Loyola University, Nicole worked at a level I trauma center but soon shifted her focus to the field of aesthetic medicine. With over 7+ years of experience in plastic surgery and aesthetics, Nicole constantly seeks out training opportunities to advance her expertise, which will better help her clients. Nicole has trained with top plastic surgeons, dermatologists, and other accomplished injectors. She is an active member of the International Society of Plastic and Aesthetic Nurses and the American Medical Spa Association. Nicole utilizes her advanced knowledge and expertise to individualize treatment plans for her patients. She strives to bring out a patient's inner confidence by enhancing their natural beauty.
---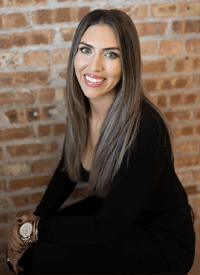 Client Care Coordinator
Annie is client care coordinator who joined our team in 2021. She has a bachelor's degree from Loyola University in business and marketing and has worked in customer service and sales for over 10 years. She is passionate about this industry and loves making clients feel welcome and beautiful. When she is not at JEM she is spending time with her husband, two young children and their dog Luna.
---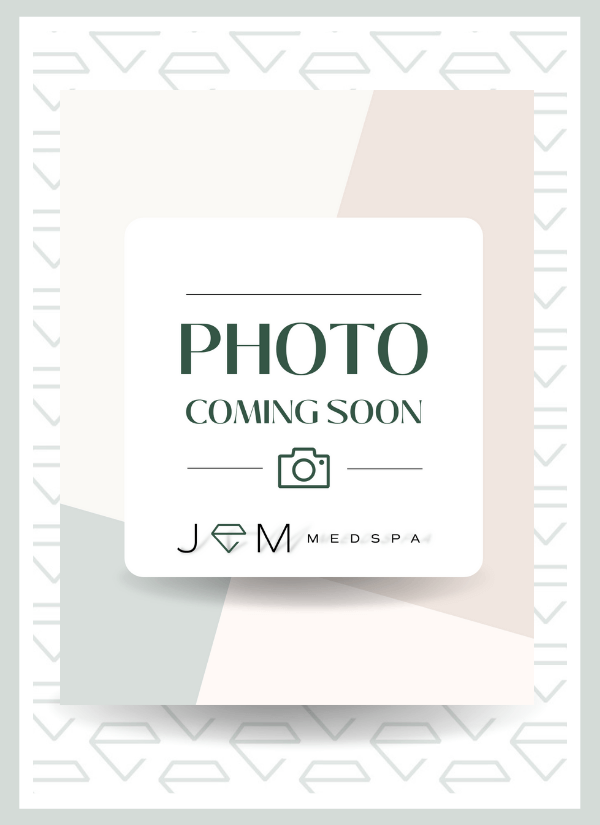 Client Care Coordinator
Corey is one of our client care coordinators who joined our team in 2020. A native of Massachusetts, she graduated from Southern New Hampshire University in 1998. Before moving to Chicago in 2007, Corey was a top producer for Konica Minolta and the founder of Therapy Beauty Bar. Therapy Beauty Bar is a luxury beauty boutique and spa located in Providence, RI. After a brief hiatus as a stay at home mom, she is thrilled to be back at JEM Medspa! Here, she greets customers with her million-watt smile and bubbly personality. Corey is happily married with two children and a French bulldog named Blue.
---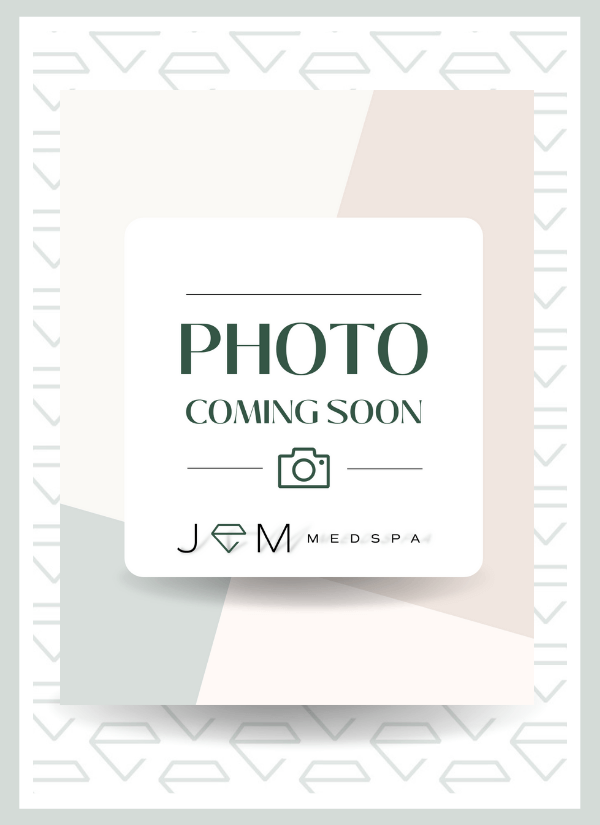 Client Care Coordinator
Samantha is one of our client care coordinators and who joined our team in 2020. She has 10+ years of customer service experience from previous positions. She is a graduate of Governors State University with a bachelor's degree in health science in community health. She is passionate about beauty, anti-aging, health, and helping others to live their best life. As a working mom with a toddler, she understands how important it is for clients to carve out a little bit of "me time" so they can give their best self to others. Samantha is one of the caring voices you hear when you call and one of the first smiling faces you see upon arrival to JEM Medspa.
In her free time, she loves DIY home projects, which feeds her passion for design and architecture.
---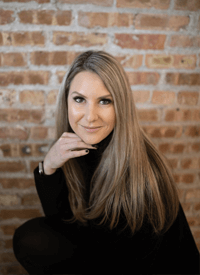 Social Media & Marketing Manager
Mary joined the JEM team in September 2021. She has a passion for digital media & design and aims to bring light and life to everything she creates. After graduating from the University of Illinois Urbana-Champaign in 2008, Mary took every opportunity to create, design and gain experience in digital media which led her to working with several renowned brands and having her work featured on HGTV.com and Good Housekeeping. She also designed, created & co-wrote a healthy living inspired cookbook for Real Housewife of Beverly Hills star, Teddi Mellencamp. Mary is very excited to now be highlighting this wonderful world of medical aesthetics and help showcase the talent and flawless work that each team member at JEM provides. She loves traveling and staying active with her husband, Joe, and two kids. She values her time together with her family and is always up for an adventure!
---
Taylor Sullivan MSN, FNP-C FNP-BC, BSN-RN, BS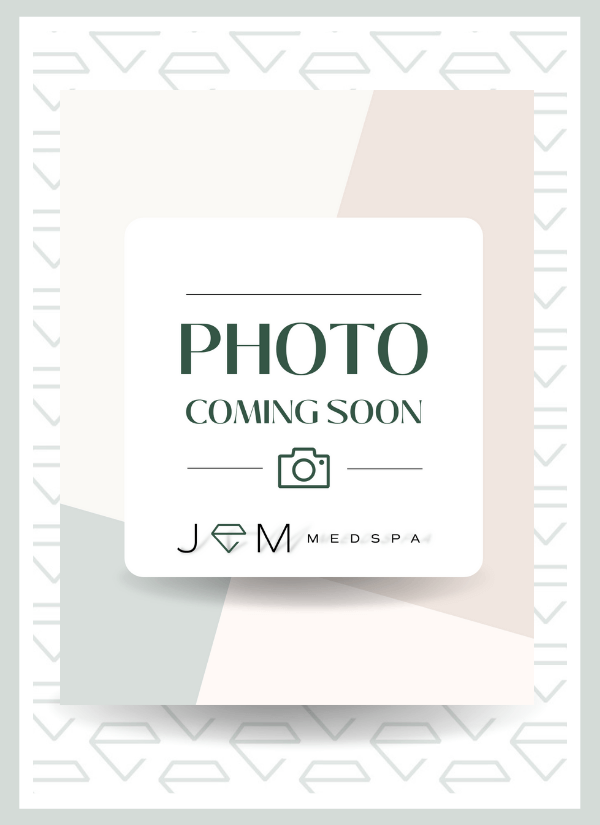 Aesthetic Nurse Injector
Taylor is double board certified Family Nurse Practitioner. She began her education at Benedictine University, where she received her Bachelors of Science in Nutrition and Dietetics and went onto work as a general manager in a restaurant for a few years. Until she decided to go back to school at Chamberlain University for another Bachelors in Science in Nursing. After that she went on a global health trip to Nairobi, Kenya. She then went right into Emergency Medicine for 7 years. She was trauma certified, advanced life support certified, pediatric certified life support, and an emergency communication nurse. While working in emergency medicine she obtained her Masters in Nursing in Family Nurse Practitioner program from Indiana Wesleyan University, where she graduated Sigma Theta Tau. She began her carrier in aesthetics during nurse practitioner school. She trained under a Chicagoland plastic surgeon. She takes pride in meeting new people and developing a trusting relationship with them. Taylor is passionate about highlighting one's natural beauty. She is eager to learn and always values safety first. She always takes time to educate herself on facial anatomy and prides herself on providing results that match her clients' goals in a safe and comfortable environment.
When Taylor is not working she loves spending time with family and friends and her dog, Banks. She has two beautiful nieces. She loves being outdoors, working out, painting, reading and traveling. She is excited to be a part of the JEM family!
---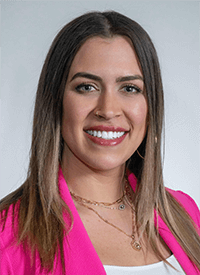 Licensed Esthetician
Amanda joins JEM with nearly 5 years of experience as a Medical Esthetician. Formally trained at the Kenneth Shuler School of Cosmetology and Esthetics, she obtained an abundance of knowledge in understanding how skin functions, acts & reacts. Amanda quickly distinguished herself as a lead esthetician in Charleston, South Carolina where her passion for her work translated into exceptional patient outcomes. Her southern charm and finesse with customizing individual treatment plans are just a few of the things that make her an incredible addition to our team.
---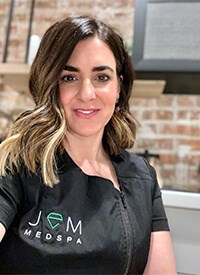 Licensed Esthetician
Diana has been in the Aesthetics industry for 20+ years. Proficient in laser, skincare & body contouring, Diana is excited to bring her expertise to Elmhurst & the surrounding areas. Her compassion, direct communication, and willingness to go above and beyond contributes to the comfort patients feel when being cared for by Diana
---
Related Posts