Meet Our Orland Park Team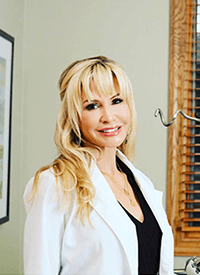 Melissa Judeh, MSN, MBA, CANS
Aesthetic Nurse and Managing Partner
Meet the "M" to our JEM- Melissa Judeh MSN, MBA, CANS is one of JEM Medspa's Managing Partners and one of our expert aesthetic nurse injectors. Melissa has been a RN for 21 years and has been performing aesthetic injections for 10 + years. Starting her career in the PICU, she simultaneously earned 2 Master's Degrees in Business Administration & Healthcare Administration, with a focus in Safety & Quality Outcomes. Shortly after, Mel secured an executive role as the Director of Patient Safety at the Ann & Robert H. Lurie Children's Hospital of Chicago. It was also during this time that she discovered her love and aptitude for aesthetics. Prior to JEM, Mel intensely studied & perfected her skills under well-known plastic surgeons and dermatologists. Mel is internationally trained, prides herself on practicing safely, and is an accomplished Injector. She has been described by many as a true artist & perfectionist, and is grateful to be a leader in an industry that equally embraces science, wellness and beauty. Melissa is a national trainer for the Allergan Medical Institute, Galderma Aesthetic Injector Network, Cellular Medicine Association and Plasma Concepts. She is also the co-founder of JEM Education and one of only 27 Certified Aesthetic Nurse Specialists in the state of Illinois. Her teaching style to both aesthetic providers, as well as to her clients, has been described as easy, relaxed and informative. Through her work at JEM, Mel combines every skill set she has obtained over the past 21 years to help create an inviting, effective, tailored and affordable client experience. Mel focuses on assuring that every procedure is performed safely, and results in exceptional & reliable outcomes.
When Mel isn't at JEM Medspa you can find her w/ her family, or her friends who are like family, liv'in it up in the 'burbs, at Starbucks, on her Peloton bike, or running around doing "Boy Mom" stuff.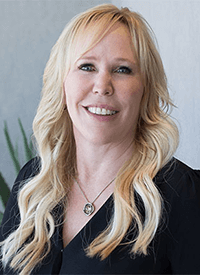 Jeanine Graham, CANS, CPSN
Founder and Managing Partner
Jeanine Graham has been in the medical spa industry for 13 years. In 2006, she opened and managed the successful Envy Medspa in Homer Glen, IL. It was there that she began to perfect her injecting skills and mastered the different facets of the medical spa business. In 2009, she decided to forego the business portion of her spa temporarily to focus on her family of four young boys. She continued to perform aesthetic treatments and also manage other area Medspas from 2009 – 2018. In January 2018, Jeanine began a new chapter in her career by partnering with Melissa Judeh and Dr. David Dreyfuss to create JEM Medspa. Here, she brings forth the culmination of 13 years of experience and expertise and demonstrates why she has been so successful in the medical aesthetic field. Jeanine is a straight talker, sets realistic expectations, and values the trusting relationships she has created over the years.
During her career, she has become one of the most sought-after aesthetic nurses in the Chicagoland area, performing thousands of safe and artistic aesthetic procedures. She enjoys using a full array of state-of-the-art products, including neuromodulators, hyaluronic acid fillers, collagen-producing products, platelet-rich plasma, laser treatments, and plasma pen to achieve the best and most natural-looking results.
Jeanine's passion for the aesthetic field is evident by the constant pursuit of her own education. She frequently attends national programs, conventions, and trainings to ensure she provides the most current aesthetic treatments and so that she is able to maintain excellence in terms of the newest, safest, and most advanced techniques in her training.
Jeanine is a national trainer for Allergan, National Laser Institute, and Plasma Concepts USA. She also trains new and advanced injectors at JEM Education, a training center she helped create. She finds training and sharing her knowledge with both novice and advanced injectors one of the most satisfying aspects of her career thus far.
With all that she has accomplished thus far in her career, Jeanine feels her biggest accomplishment in life is the upbringing of her four boys with her husband. She also loves spending time with friends, traveling, opening herself to new experiences, and learning from others.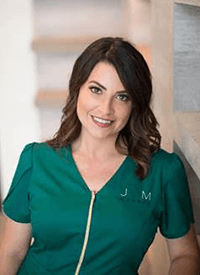 Ashley Gill
Aesthetic Manager
Meet our aesthetic manager, Ashley Gill (formerly Avola)! As a licensed aesthetician since 2006, for almost 99% of her career, Ashley has worked in a medical spa setting. Ashley is an expert laser technician and is one of the most popular lash artists and microbladers in the south suburbs of Chicago. Ashley's knowledge of medical-grade skin products and what they can do for different skin conditions is unmatched. Ashley is certified and highly trained to work with our Sciton Laser, performing Halo, laser hair removal, SkinTyte, and Forever Young photofacials. Also, Ashley is an expert in a wide variety of skin care treatments, such as medical-grade facials, chemical peels, dermaplane, and microneedling. Ashley truly loves her work, and it shines through on the skin of every client who walks out of her treatment room.
Her role as a patient advocate and mentor to our team members is invaluable, and our team is so grateful that she chose JEM Medspa as her home. When Ashley is away from the Medspa, she enjoys traveling, kicking back, and relaxing with her newlywed husband.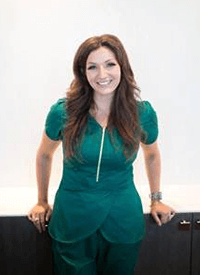 Samantha Paradiso
Aesthetician
Meet Samantha, one of our wonderful aestheticians! Many of you may recognize her as the artistic hand behind your professional makeup treatments or from another local medical spa, but now we are lucky enough to have her as one of our fabulous team members! Samantha graduated from Columbia with a bachelor's degree in stage makeup and costume design. Later, she studied at the G Skin Institute to obtain her aesthetic license. Samantha is certified and highly trained to work with our Sciton Laser, performing Halo, laser hair removal, SkinTyte, and Forever Young photofacials. Samantha is also an expert in a wide variety of skin care treatments, such as medical-grade facials, chemical peels, dermaplane, microneedling, CoolSculpting, and EMSCULPT. She is extremely passionate about her work and helping her clients achieve their aesthetic goals.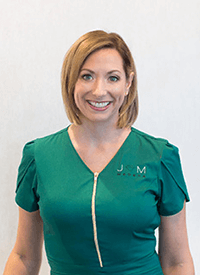 Rebecca Gross
Aesthetician
Meet Rebecca Gross! Rebecca is one of our licensed aestheticians. She is a kind and soft-spoken woman with equally soft and soothing hands. Rebecca has over 17 years of hands-on experience as an Illinois licensed aesthetician. Her passion for skin care and the science behind it is matched by the desire to create a welcoming and relaxing atmosphere for her clients.
Rebecca is certified and highly trained to work with our Sciton Laser, performing Halo, laser hair removal, SkinTyte, and Forever Young photofacials. Rebecca is also skilled in performing a wide variety of skin care treatments, such as medical-grade facials, chemical peels, dermaplane, microneedling, lash extensions, CoolSculpting, and EMSCULPT. Rebecca cares deeply for her patients and is equally as excited as her patients when they have attained their desired skin care and body contouring goals.
Christina Obosla
Aesthetician
Christina joined our team in 2020 as one of our expert aesthetic professionals. She obtained her aesthetic license in 2011 from Pivot Point Academy. She is also a certified laser technician and body sculpting champion. Christina began her career in a traditional dermatology setting. Here, she acquired and finessed advanced skills, such as microneedling, BroadBand Light (BBL), laser hair removal, Halo, chemical peels, medical-grade facials, skin tightening, and body sculpting. Christina will help guide you through your aesthetic journey, taking time and consideration to listen to your concerns and explaining potential solutions to meet your needs and budget.
In Christina's free time, she enjoys keeping her mind and body fit by exercising and spending time with her family and son.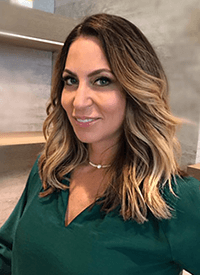 Katrina Savage
Operations and Marketing Manager
Meet Katrina! Katrina is our operations and marketing manager. Katrina received her bachelor's degree in industrial/organizational psychology from Saint Xavier University. After graduating, she and her husband owned and operated a successful local trucking company. Then, in 2014, Katrina came across an opportunity to work at another medical spa as a part-time receptionist. For three years, she juggled both jobs, falling more in love with the medical spa industry with each passing month. Her passion for the industry and business acumen led her to a full-time assistant manager position. Through this experience, Katrina easily took on the role of operations and marketing manager at JEM Medspa. Katrina excels in business operations, client satisfaction, and multi-source marketing strategies. She has helped pave the path of JEM becoming the number one Medspa in our area.
Outside of work, Katrina enjoys spending quality time with her family and friends. She loves decorating, trying new restaurants, and traveling. She also has a love for learning and is currently exploring graduate programs to further enhance her impressive background.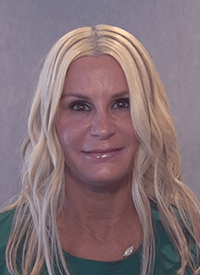 Christine Ritter-Garritson
Clinical Experience Liaison
Christine is always eager to greet you at JEM! As our clinical experience liaison, Christine is dedicated to ensuring your visit at JEM Medspa is a delightful one. With over 15 years of experience in the cosmetology and medical spa industries, Christine is an expert at enhancing your visit from the moment you walk through our doors. Her caring heart and charming personality are just two of the reasons why our clients love her. When she is not at JEM implementing new programs or answering client questions, she likes to spend her free time golfing, biking, and hiking with her husband and two daughters. She also enjoys traveling and volunteering in charity events that aid in her community.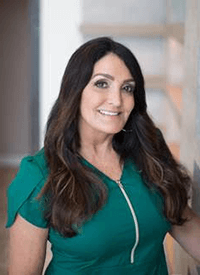 Tammy Smith
Client Coordinator
Tammy Smith is one of our friendly and helpful client coordinators. You will meet Tammy during your check-in and check-out process, over the phone, or to schedule an appointment. Before joining the JEM Medspa team, Tammy was a client coordinator at another local spa. She also has five years of experience in skin care sales.
When Tammy isn't at work helping to make our clients feel welcome and comfortable, she enjoys spending time with her four kids, going to their various sporting events, and taking care of her three puppies.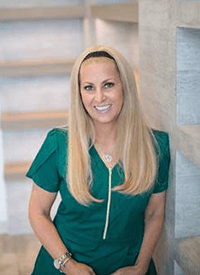 Sharon Schiller
Client Coordinator
Meet Sharon! Sharon is one of our excellent client coordinators who has over 30 years of experience in the customer service industry. At JEM Medspa, Sharon strives to ensure each client feels welcome so they feel comfortable, pampered, and look forward to visiting again. Sharon prides herself on providing professionalism and ensuring each client has an excellent experience at each appointment. When Sharon is not warmly greeting you at JEM Medspa, she enjoys spending time with her husband of 24 years, Dave, and two teenaged boys, Jack and Tom. Sharon is also an animal lover with two yellow labs and a Siamese kitty. She loves traveling, gardening, embracing her inner foodie, and watching her sons play football and baseball.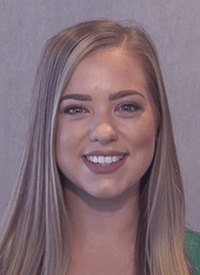 Kaitlin Andreasen
Client Coordinator
Kaitlin joined us in 2019, and she has over ten years of excellent customer service experience. Most recently, she served as a client service manager at Sephora. Her attention to detail and her passion for client engagement, whether in person or over the phone, ensures that you have a comfortable and enjoyable experience at JEM. After a few minutes of chatting with her, clients can easily see how she has quickly become an invaluable member of our team. When she isn't working, she enjoys vacationing and spending time with her husband and two children.
Related Posts