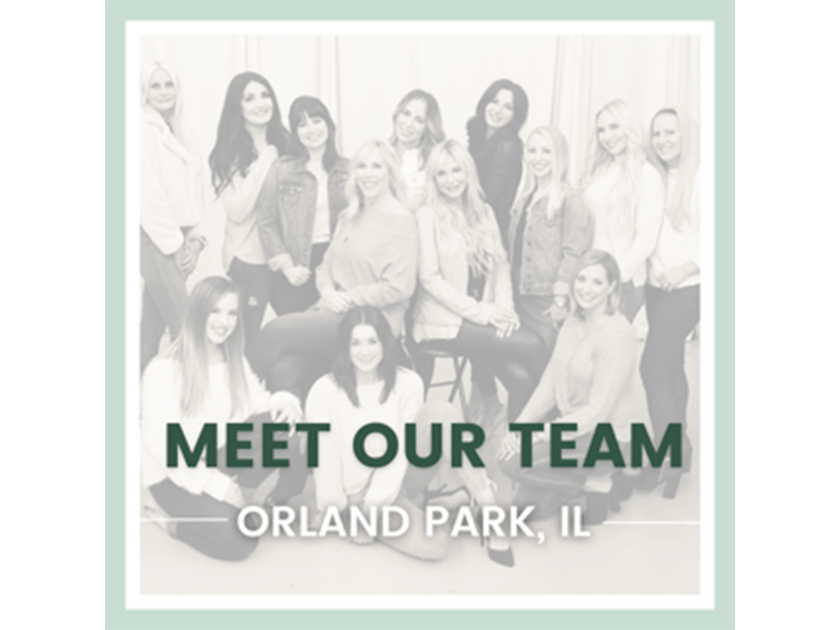 Meet Our Orland Park Team
Melissa Judeh, MSN, MBA, CANS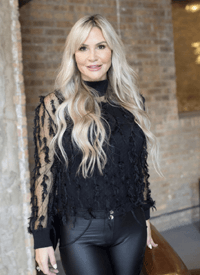 Aesthetic Nurse and Managing Partner
Meet the "M" to our JEM- Melissa Judeh MSN, MBA, CANS is one of JEM Medspa's Managing Partners and one of our expert aesthetic nurse injectors. Melissa has been a RN for 21 years and has been performing aesthetic injections for 10 + years. Starting her career in the PICU, she simultaneously earned 2 Master's Degrees in Business Administration & Healthcare Administration, with a focus in Safety & Quality Outcomes. Shortly after, Mel secured an executive role as the Director of Patient Safety at the Ann & Robert H. Lurie Children's Hospital of Chicago. It was also during this time that she discovered her love and aptitude for aesthetics. Prior to JEM, Mel intensely studied & perfected her skills under well-known plastic surgeons and dermatologists. Mel is internationally trained, prides herself on practicing safely, and is an accomplished Injector. She has been described by many as a true artist & perfectionist, and is grateful to be a leader in an industry that equally embraces science, wellness and beauty. Melissa is a national trainer for the Allergan Medical Institute, Galderma Aesthetic Injector Network, Cellular Medicine Association and Plasma Concepts. She is also the co-founder of JEM Education and one of only 27 Certified Aesthetic Nurse Specialists in the state of Illinois. Her teaching style to both aesthetic providers, as well as to her clients, has been described as easy, relaxed and informative. Through her work at JEM, Mel combines every skill set she has obtained over the past 21 years to help create an inviting, effective, tailored and affordable client experience. Mel focuses on assuring that every procedure is performed safely, and results in exceptional & reliable outcomes.
When Mel isn't at JEM Medspa you can find her w/ her family, or her friends who are like family, liv'in it up in the 'burbs, at Starbucks, on her Peloton bike, or running around doing "Boy Mom" stuff.
---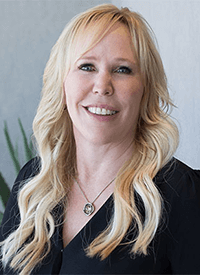 Founder and Managing Partner
Meet the "J" to our JEM, Jeanine Graham, RN, CANS, managing partner and expert aesthetic nurse injector of 16 years. Jeanine has been an RN for over 30 years. She began her nursing career as a cardiac nurse working in telemetry and then graduated to the Step-Down ICU. From there, she worked in a liver transplant unit. She loved nursing but decided to take time off to be a stay-at-home mom. After her last ones were in school full time, she found her true calling in aesthetics in 2005, and in 2006 she took a leap and opened Envy Medspa, which was located in Homer Glen, IL. It was there that she began to perfect her injecting skills and mastered the different facets of the medical spa business. In 2009, she decided to forego the business portion of her spa temporarily to focus more on her family of four young boys. She continued to perform aesthetic treatments and also managed other area Medspas from 2009 – 2018. In January 2018, Jeanine began a new chapter in her career by partnering with Melissa Judeh and Dr. David Dreyfuss to create JEM Medspa. Here, she brings forth the culmination of 16 years of experience and expertise and demonstrates why she has been so successful in the medical aesthetic field. Jeanine is a straight talker, sets realistic expectations, and values the trusting relationships she has created over the years.
During her career, she has become one of the most sought-after aesthetic nurses in the Chicagoland area, performing thousands of safe and artistic aesthetic procedures. She enjoys using a full array of state-of-the-art products, including neuromodulators, hyaluronic acid fillers, collagen-producing products, platelet-rich plasma, laser treatments, and PDO threads to achieve the best and most natural-looking results.
Jeanine's passion for the aesthetic field is evident in the constant pursuit of her own education. She frequently attends national programs, conventions, and trainings to ensure she provides the most current aesthetic treatments and so that she is able to maintain excellence in terms of the newest, safest, and most advanced techniques in her training.
Jeanine is a national trainer for Allergan and National Laser Institute. She also trains new and advanced injectors at JEM Education, a training center she helped create. She finds training and sharing her knowledge with both novice and advanced injectors one of the most satisfying aspects of her career thus far.
With all that she has accomplished in her career, Jeanine feels her biggest accomplishment in life is the upbringing of her four boys with her husband. She loves spending time with family and friends, traveling, opening herself to new experiences, and her admitted addiction - shopping.
---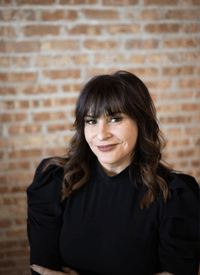 Client Care Coordinator
Meet Brieanna Arteaga, Client Care Coordinator, who started her career in the trading pits of the Chicago Board Options Exchange (CBOE) and worked her way through the ranks from running trading tickets and batteries around the trading floor all the way up to executing trades as a broker for E*TRADE Capital Markets.
After she ran the gamut of the financial services industry in Chicago, she did an about-face and left it all behind for 9 weeks of intensive teacher training in Hawaii to become certified in Bikram yoga, in which she then went on to lead classes for 10 years in the Chicagoland area. Mother to two very handsome and talented young men, she spent the last 7 years leading a sales team in the private education industry traveling extensively to cover Southwest and East Coast regions of the country all while ruling the roost she shares with her boys, Ethan and Lucas. As if that's not enough on one woman's plate, she also runs marathons in her spare time. Her leadership and ability to shift gears in any way shape and form to crack the code, use all that she gains from one experience to apply it to something completely different - and then CRUSH IT, is how she comes to JEM MED SPA.
---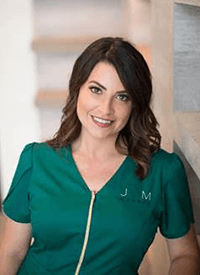 Aesthetic Director for JEM
Meet our aesthetic manager, Ashley Gill (formerly Avola)! As a licensed aesthetician since 2006, for almost 99% of her career, Ashley has worked in a medical spa setting. Ashley is an expert laser technician and is one of the most popular lash artists and microbladers in the south suburbs of Chicago. Ashley's knowledge of medical-grade skin products and what they can do for different skin conditions is unmatched. Ashley is certified and highly trained to work with our Sciton Laser, performing Halo, laser hair removal, SkinTyte, and Forever Young photofacials. Also, Ashley is an expert in a wide variety of skin care treatments, such as medical-grade facials, chemical peels, dermaplane, and microneedling. Ashley truly loves her work, and it shines through on the skin of every client who walks out of her treatment room.
Her role as a patient advocate and mentor to our team members is invaluable, and our team is so grateful that she chose JEM Medspa as her home. When Ashley is away from the Medspa, she enjoys traveling, kicking back, and relaxing with her newlywed husband.
---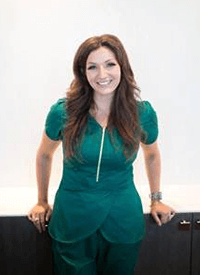 Aesthetician and Body Sculpting Lead
Meet Samantha, one of our wonderful aestheticians! Many of you may recognize her as the artistic hand behind your professional makeup treatments or from another local medical spa, but now we are lucky enough to have her as one of our fabulous team members! Samantha graduated from Columbia with a bachelor's degree in stage makeup and costume design. Later, she studied at the G Skin Institute to obtain her aesthetic license. Samantha is certified and highly trained to work with our Sciton Laser, performing Halo, laser hair removal, SkinTyte, and Forever Young photofacials. Samantha is also an expert in a wide variety of skin care treatments, such as medical-grade facials, chemical peels, dermaplane, microneedling, CoolSculpting, and EMSCULPT. She is extremely passionate about her work and helping her clients achieve their aesthetic goals.
---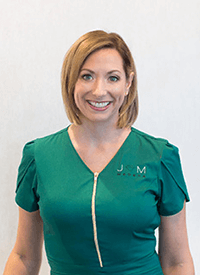 Aesthetician and Body Sculpting Specialist
Meet Rebecca Gross! Rebecca is one of our licensed aestheticians. She is a kind and soft-spoken woman with equally soft and soothing hands. Rebecca has over 17 years of hands-on experience as an Illinois licensed aesthetician. Her passion for skin care and the science behind it is matched by the desire to create a welcoming and relaxing atmosphere for her clients.
Rebecca is certified and highly trained to work with our Sciton Laser, performing Halo, laser hair removal, SkinTyte, and Forever Young photofacials. Rebecca is also skilled in performing a wide variety of skin care treatments, such as medical-grade facials, chemical peels, dermaplane, microneedling, lash extensions, CoolSculpting, and EMSCULPT. Rebecca cares deeply for her patients and is equally as excited as her patients when they have attained their desired skin care and body contouring goals.
---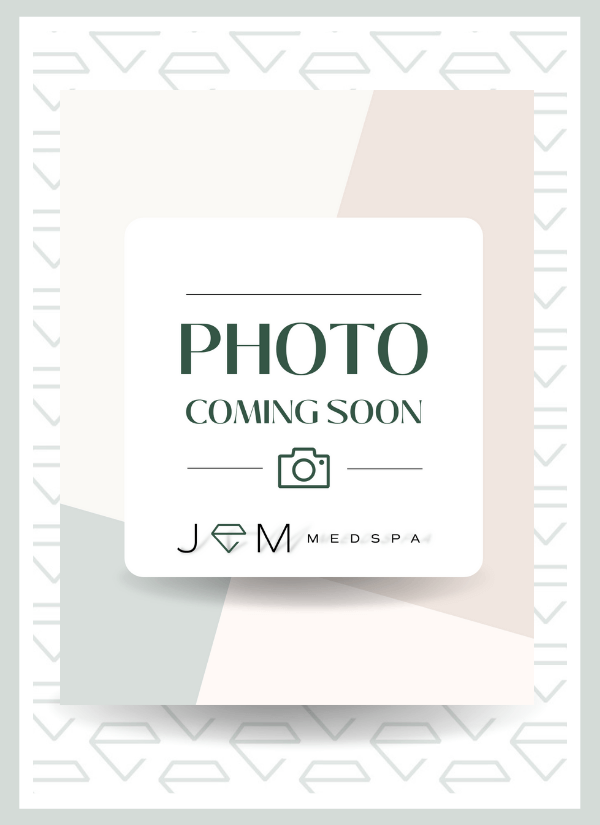 Aesthetician and Body Sculpting Lead
Christina joined our team in 2020 as one of our expert aesthetic professionals. She obtained her aesthetic license in 2011 from Pivot Point Academy. She is also a certified laser technician and body sculpting champion. Christina began her career in a traditional dermatology setting. Here, she acquired and finessed advanced skills, such as microneedling, BroadBand Light (BBL), laser hair removal, Halo, chemical peels, medical-grade facials, skin tightening, and body sculpting. Christina will help guide you through your aesthetic journey, taking time and consideration to listen to your concerns and explaining potential solutions to meet your needs and budget.
In Christina's free time, she enjoys keeping her mind and body fit by exercising and spending time with her family and son.
---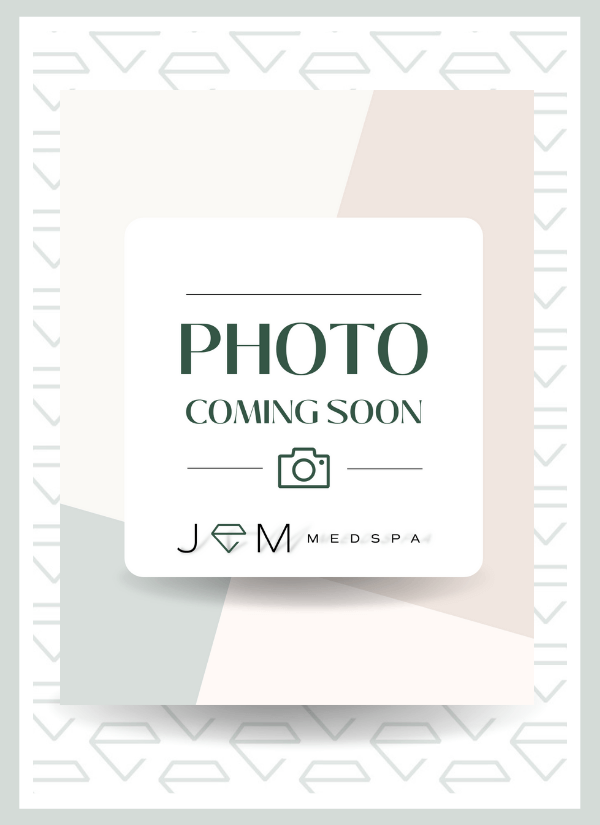 Aesthetic Nurse Injector
Kasia joined our expert injector team in 2020. She works at both our Elmhurst and Orland Park, IL locations. With almost ten years of nursing experience, Kasia is a board-certified family nurse practitioner. In fact, many of those years are dedicated to the field of aesthetics, plastic and reconstructive surgery, and dermatology.
Kasia specializes in cosmetic injectable treatments to rejuvenate and create a more youthful appearance. Combining her passion for skin health with aesthetic medicine, she strives to bring out her client's natural beauty and features. Kasia exudes a warm and caring approach and makes you feel comfortable and relaxed during your procedures. Her scientific knowledge combined with her innate sense of artistry contributes to her clients' satisfaction with their results.
During her free time, Kasia values moments with her family and being present in all of the important milestones that her young son reaches. She also enjoys meditation and practicing yoga.
---
Michele Knappe, APN-BC,DNP,CEN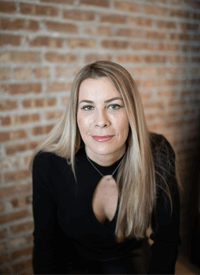 Nurse Practitioner and JEM Health Specialist
Michele Knappe, APN-BC, DNP, CEN is not only a Nurse Practitioner but also a dedicated specialist at the realm of JEM Medspa's Health & Wellness. With an impressive 22-year tenure as a Registered Nurse, including 17-years as a Nurse Practitioner, she brings a wealth of experience with her. Michele earned her Master of Science in Nursing as well as her Doctor of Nursing degrees from Loyola University in Chicago, beginning her career in the Emergency Room before establishing a consistent presence in Acute Care and Emergency Medicine. Michele transitioned her focus to Wellness and Obesity medicine a few years ago and, in 2022, became the Health & Wellness specialist at JEM. Her expertise is centered around obesity management, IV vitamin therapy, and hormone replacement therapy. Michele is also certified through BioTE Medical, specializing in Bio-Identical hormone replacement therapy for both men and women.
---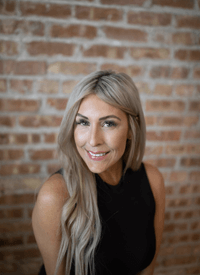 Aesthetic Nurse Injector
Laura is one of JEM Medspa's aesthetic nurse injectors. She obtained her Masters Degree in Counseling in 2010, and as a result of her desire to help others, she became a Registered Nurse in 2015. Laura started her nursing career in Long-Term Care, and she has been performing aesthetic injections for three years. She loves working in an industry that embraces both the mind and body. Laura firmly believes that when you feel good, you look good; and when you look good, you feel good! She is eager to bring her knowledge and experience to JEM Medspa to help her clients feel like their best selves!
---
VP of Operations
Katrina is the director of operations for all JEM Medspa locations. She received her bachelor's degree in industrial and organizational psychology from Saint Xavier University, and upon graduation worked for the DuPage Medical Group in the pulmonology and sleep department. In 2009, Katrina pursued her passion for aesthetics, taking a leadership role in the medical spa industry, where she continues to excel and innovate. Her keen business acumen and patient care expertise have helped lay the groundwork for JEM to become the top medical spa in our area. When not helping clients, Katrina enjoys game nights with her husband and three adult children and spending quality time with friends.
---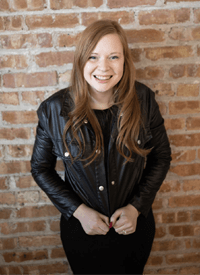 Client Care Coordinator
Kelsey joined our team in April of 2021 with 15 years of customer service & sales experience in the hospitality industry. She has also spent years in caretaking, as she is passionate about helping others at work and at home. She is a proud cat mom. In her spare time she enjoys bowling, live music, and spending time with her large family & good friends.
---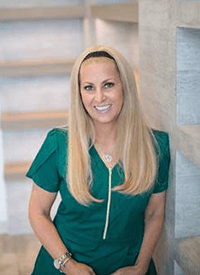 Client Care Coordinator
Meet Sharon! Sharon is one of our excellent client coordinators who has over 30 years of experience in the customer service industry. At JEM Medspa, Sharon strives to ensure each client feels welcome so they feel comfortable, pampered, and look forward to visiting again. Sharon prides herself on providing professionalism and ensuring each client has an excellent experience at each appointment. When Sharon is not warmly greeting you at JEM Medspa, she enjoys spending time with her husband of 24 years, Dave, and two teenaged boys, Jack and Tom. Sharon is also an animal lover with two yellow labs and a Siamese kitty. She loves traveling, gardening, embracing her inner foodie, and watching her sons play football and baseball.
---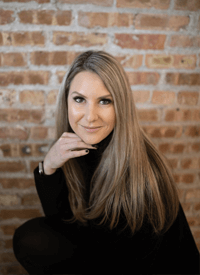 Social Media & Marketing Manager
Mary joined the JEM team in September 2021. She has a passion for digital media & design and aims to bring light and life to everything she creates. After graduating from the University of Illinois Urbana-Champaign in 2008, Mary took every opportunity to create, design and gain experience in digital media which led her to working with several renowned brands and having her work featured on HGTV.com and Good Housekeeping. She also designed, created & co-wrote a healthy living inspired cookbook for Real Housewife of Beverly Hills star, Teddi Mellencamp. Mary is very excited to now be highlighting this wonderful world of medical aesthetics and help showcase the talent and flawless work that each team member at JEM provides. She loves traveling and staying active with her husband, Joe, and two kids. She values her time together with her family and is always up for an adventure!
---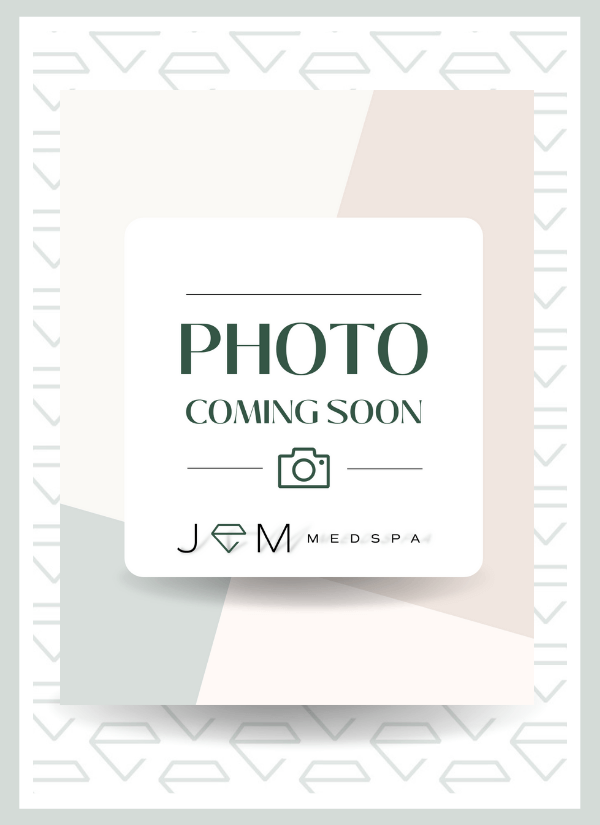 Aesthetician & Body Sculpting Specialist
---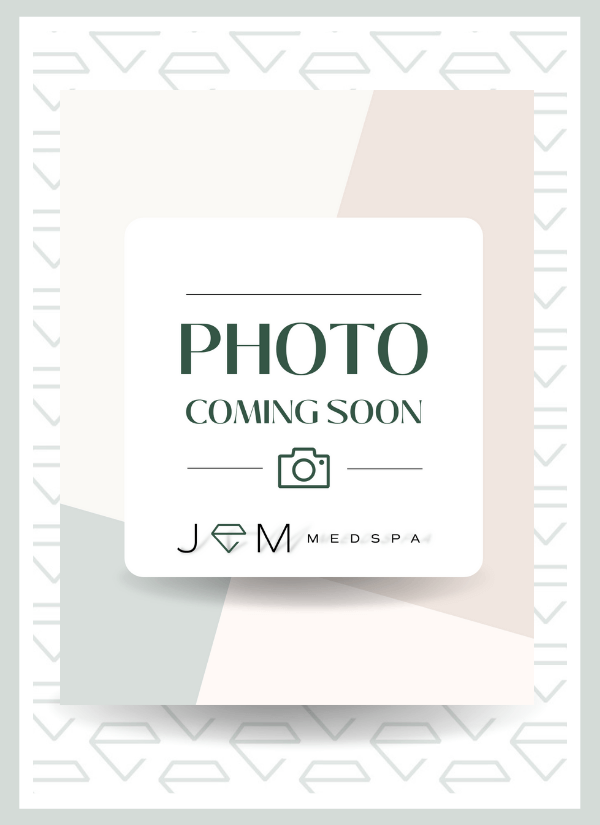 Aesthetic Nurse Injecto
---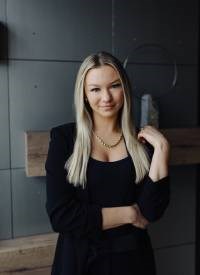 Aesthetician & Body Sculpting Specialist
Anna has been a nurse for over 4 years with a background in critical care and aesthetics. She obtained her Bachelor of Science in Nursing from Lewis University. She began her nursing journey working in a level 1 trauma ICU, mastering her knowledge of disease processes, pathophysiology, and anatomy. Her passion in aesthetics comes from her love of helping people and making them feel confident in their own skin. Anna has an eye for perfection and ensures that every client's experience exceeds expectations. She understands that each patient is unique and develops treatment plans per patient versus a "one-size-fits-all" approach. Anna is committed to staying at the forefront of aesthetic innovation and is always looking to continue her education.
During her free time, she loves spending time with her husband and dog, Millie, as well as exercising, cooking healthy meals, and taking long walks with her family.
---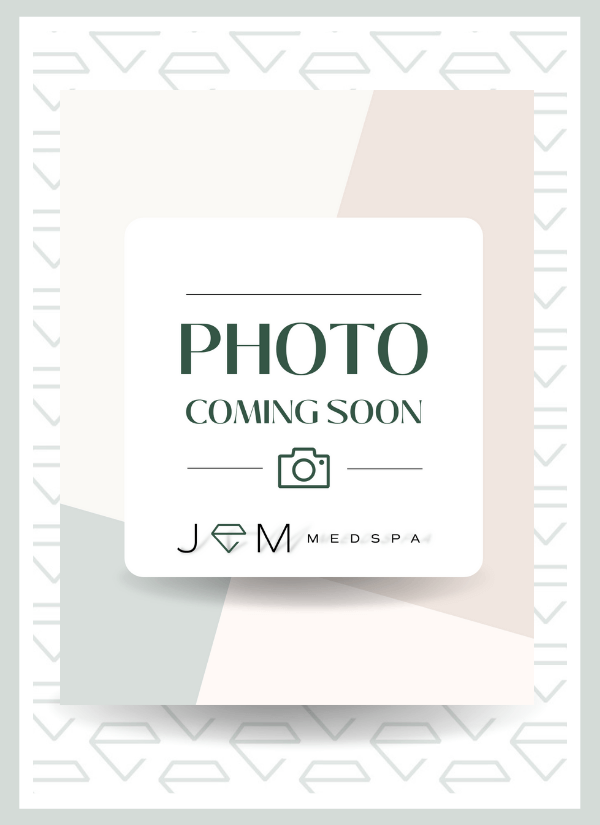 Aesthetic Nurse Injector
---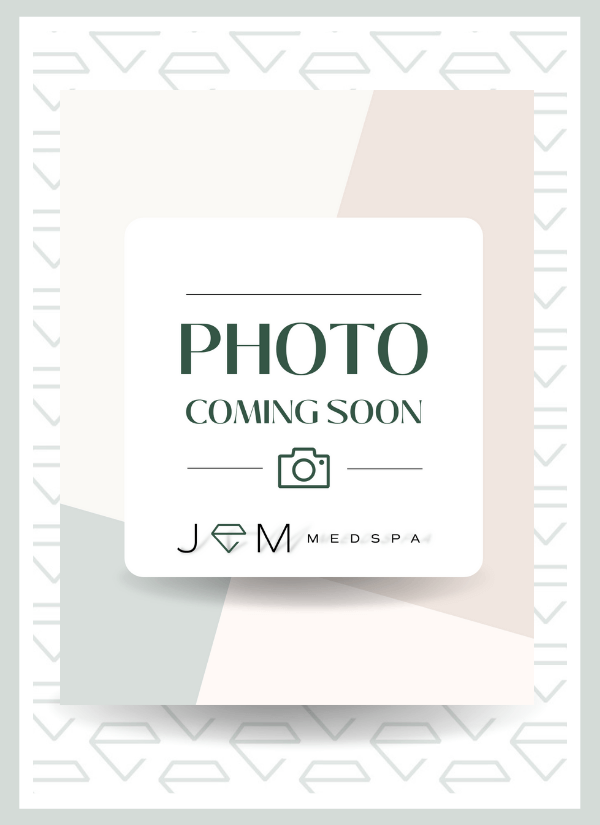 Aesthetician & Body Sculpting Specialist
---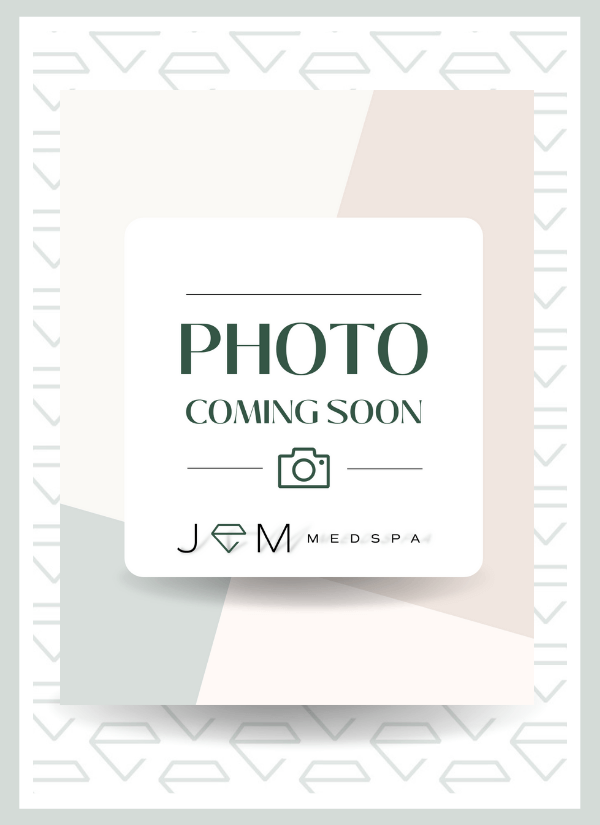 Aesthetician & Body Sculpting Specialist
---
Related Posts