If you want to improve the appearance of your lips, lip blush is a popular procedure that adds color and definition to your lips. It can help with a variety of cosmetic concerns, including restoring color to lips, reducing lip lines without fillers, or camouflaging scars and hyperpigmentation. Overall, it enhances the color of your lips and can complement the rest of your facial features. Lip blush is a semi-permanent ink that we apply much like a popular treatment known as microblading. Our trained technicians have an artistic eye when it comes to matching the best lip blush color to your complexion. Please schedule an appointment at JEM Medspa in Elmhurst and Orland Park, IL to learn more about this popular treatment.
Lip blush is an excellent treatment option for men and women who desire more defined and fuller-looking lips. If you want to reduce the time you spend on makeup every day or you prefer not to wear it at all, lip blush can greatly improve your daily routine and your overall appearance. Additionally, the treatment helps patients who have a lip color that matches their complexion, or it can hide white spots on the lips. This treatment is available to patients who are 18 years and older. To be safe, our team cannot perform this procedure on pregnant or nursing women.
Before your procedure, we will complete a thorough consultation to discuss your concerns and listen to your cosmetic goals. Our team members will also set realistic expectations and provide detailed information about pre-care instructions, which may include not taking ibuprofen, fish oils, Vitamin E, or niacin. During the consultation, we will also determine the best color for you based on your complexion. Patients can choose from different tones, such as pink, coral, and red. To start your treatment, we will clean your lips and apply a numbing cream. Once you are completely numb, our skilled aesthetician will outline your lips and place the color much like a tattoo. This treatment can take about 1 – 2 hours to complete.
After your appointment, you will experience some mild swelling and discomfort. It may look like you had a filler injection because of the swelling. Initially, your lips will look darker. However, within the first four days, the color starts to fade, which gives your lips a more natural appearance. It's common to have certain side effects, such as tenderness, tightness, and chapped lips. This feeling is comparable to a sunburn. Depending on your skin, you may need multiple follow-up appointments to achieve your desired results. We will discuss how many you need during your consultation. Once we have achieved your cosmetic goals, your lip color should remain for a long time. Usually, we recommend receiving touch-ups every 1 – 3 years. Before you leave, we will provide detailed instructions on how to properly maintain your lip color.
Reviews
"Hands-down the best experience ever with Samantha this place is superb, Here and Elmhurst office are both fantastic will go here for everything"
- J.G. /
Google /
Aug 18, 2020
"This place is super modern and the people are very helpful. I had an appointment for a facial and it was very relaxing. Annina is amazing, she makes you feel very welcomed. Thank you, highly recommend and I will be returning soon"
- D.R. /
Google /
Aug 28, 2020
"Amazing! I live out of town, and already have plans for my second appointment at JEM Med Spa! I received the Dermalinfusion. I feel brand new! I was shown what was extracted from my skin. Great incentive to enhance my at-home facial routine. Thank-you Krista!"
- R.D. /
Google /
Aug 25, 2020
"It's very hard to write a review about any specific service that I have had done at Jem because each and every time no matter what I went there for has been incredible. My results are always fabulous. Melissa & Jeanine along with their crew are absolutely the best."
- O. /
Google /
Aug 18, 2020
"If you or anyone you know is close to the Elmhurst area, you should definitely check out JEM Medspa Elmhurst! It is a brand new facility with great services and very friendly staff! Also, great location. (There is another location in Orland Park as well) My skin has never felt better! Highly recommend!"
- A.D. /
Facebook /
Aug 14, 2020
Previous
Next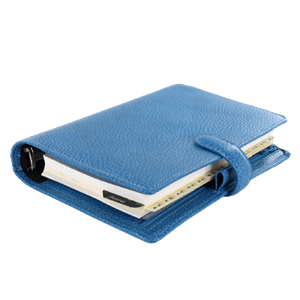 Lip blush is a new popular cosmetic treatment that can enhance the lips without the need for injectables. If you feel embarrassed about your lip size or color, lip blush can help you feel more comfortable. Long-term and effective, our skilled aestheticians can seamlessly match the color to complement your complexion. Located near Chicago, please call our Orland Park or Elmhurst, IL office to learn more about this innovative treatment.
Related Procedures