About the Vampire Facelift
Using a combination of several advanced treatments, the Vampire Facelift can decrease the appearance of wrinkles, fine lines, and other signs of aging. A Vampire Facelift combines microneedling with platelet-rich plasma (PRP) and dermal filler treatments. We use these treatments to soften, brighten, and smoothen your complexion. During the microneedling with PRP part of your treatment, we use a specialized handpiece that has thin, tiny needles, which make micro-injuries to your complexion. Our team then applies your nutrient-rich PRP so it deeply absorbs into the skin and nourishes it. When we combine these treatments with dermal fillers, it can enhance your complexion and decrease wrinkles and fine lines. At JEM Medspa in Elmhurst and Orland Park, IL, we offer Vampire Facelifts to help patients rejuvenate their skin. Located in the beautiful suburbs of Chicago, please call either location to learn more about this popular and innovative treatment.
Reviews
"Hands-down the best experience ever with Samantha this place is superb, Here and Elmhurst office are both fantastic will go here for everything"
- J.G. /
Google /
Aug 18, 2020
"This place is super modern and the people are very helpful. I had an appointment for a facial and it was very relaxing. Annina is amazing, she makes you feel very welcomed. Thank you, highly recommend and I will be returning soon"
- D.R. /
Google /
Aug 28, 2020
"Amazing! I live out of town, and already have plans for my second appointment at JEM Med Spa! I received the Dermalinfusion. I feel brand new! I was shown what was extracted from my skin. Great incentive to enhance my at-home facial routine. Thank-you Krista!"
- R.D. /
Google /
Aug 25, 2020
"It's very hard to write a review about any specific service that I have had done at Jem because each and every time no matter what I went there for has been incredible. My results are always fabulous. Melissa & Jeanine along with their crew are absolutely the best."
- O. /
Google /
Aug 18, 2020
"If you or anyone you know is close to the Elmhurst area, you should definitely check out JEM Medspa Elmhurst! It is a brand new facility with great services and very friendly staff! Also, great location. (There is another location in Orland Park as well) My skin has never felt better! Highly recommend!"
- A.D. /
Facebook /
Aug 14, 2020
Previous
Next
The Vampire Facelift improves the overall look and health of your skin and decreases wrinkles, fine lines, and deep folds. This treatment can also reduce the appearance of surgical and acne scars, hyperpigmentation, and large pores. For patients who have volume loss in the skin, we can place the dermal fillers in the lips, cheeks, or other parts of the complexion that look concave. The Vampire Facelift helps patients attain softer, brighter, smoother, and more rejuvenated skin. At your consultation, our team listens and discusses your cosmetic goals and develops a tailored treatment plan.
To start your treatment, a member of our team begins by drawing a small amount of blood from your arm. Usually, we take around four tablespoons or enough to fill a vial. The vial is placed in a centrifuge to separate the plasma components from your blood, which creates the PRP serum. Next, we clean your skin to remove any oils or lotions and perform the microneedling treatment. Microneedling uses a specialized device that has thin needles. These thin needles create micro-injuries and allow the PRP serum to easily soak into the skin. As the PRP serum absorbs into your skin, we place the dermal fillers in the needed areas. After finishing the treatments, our team cleans and moisturizes your skin.
Following your treatment, we will provide detailed aftercare instructions. You may also resume your daily activities without any required recovery time. Our team highly recommends avoiding excess sun exposure. Immediately after the procedure, patients should see visible improvements, but they will continue to get better as the collagen production increases. Some men and women may need to receive a series of treatments. When we create your treatment plan, we will discuss how many follow-up procedures you may need, when to schedule them, and how often.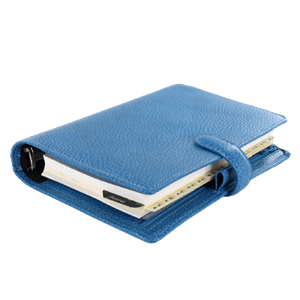 The Vampire Facelift is an excellent treatment option for individuals who want a more youthful and brighter-looking complexion. At JEM Medspa in Elmhurst and Orland Park, IL, our team is proud to offer the Vampire Facelift to our Chicago community. Please call either of our locations to receive additional information and to schedule an appointment.
Related Procedures