Will EMTONE® Tighten Loose Skin on Thighs?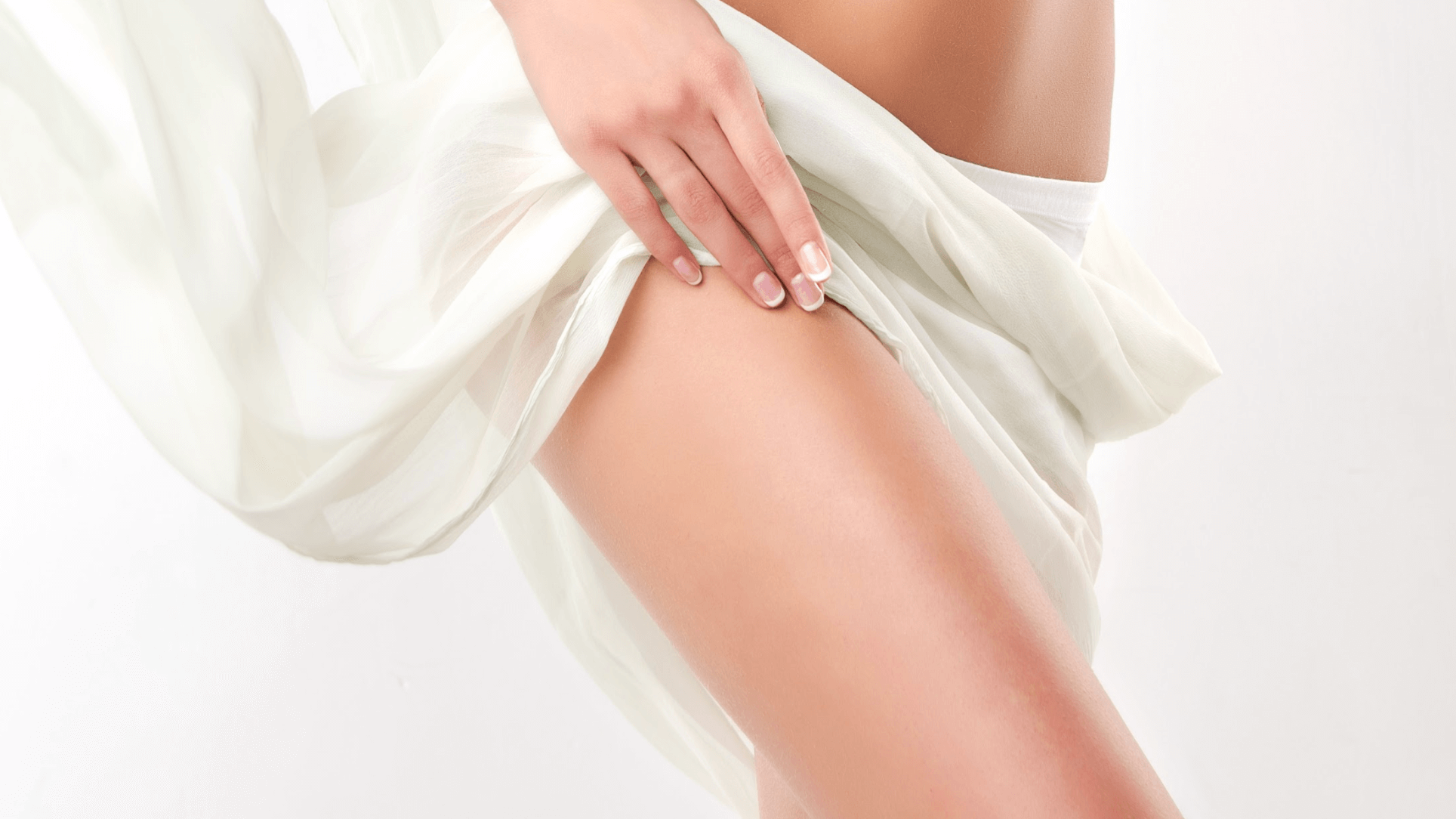 Are you feeling self-conscious about your thighs? Is it because of loose skin or cellulite? You're not alone. Millions of women and men struggle with saggy thigh skin and cellulite dimples. Thanks to advanced technology, like EMTONE, these issues can be treated in a nonsurgical way that doesn't require a lengthy recovery. At JEM Medspa, our expert team is excited to offer you body contouring treatments, such as EMTONE, to address problem areas, like the thighs. EMTONE uses specialized energy to tighten the skin and reduce cellulite. It's a safe and simple treatment that doesn't cause pain and feels similar to getting a hot stone massage. Call our office in Orland Park or Elmhurst, IL to book your EMTONE session today.
How does EMTONE work?
EMTONE uses a combination of heat-based energy (radiofrequency) and pressure waves to tighten your skin and improve the appearance of cellulite. So, how exactly does this treat saggy thigh skin? Well, the heat and pressure break up stiff collagen fibers and fat cells that pull on the skin and cause cellulite dimples. This will also help new collagen to grow, which is a protein that keeps your skin looking smooth, tight, and healthy.
How is EMTONE performed?
At JEM Medspa, the EMTONE treatment is performed with a handheld device that sends out RF energy and pressure wave therapy. The hand tool is applied directly to your skin, section by section. The device will press down on your skin, like a massage gun. The RF energy will feel warm, but not hot. Many of our patients compare it to getting a relaxing hot stone massage.
How long does EMTONE take?
EMTONE treatments are quick and easy, taking about 12 – 15 minutes per target area. So, if you're having a small area treated, sessions will be short. But, if you want to treat a large area or a number of parts, like both your thighs, session times will be a little longer.
How many EMTONE sessions will I need?
While stunning results can be seen after one EMTONE treatment, we usually recommend that you have 2 – 4 sessions spaced 1 – 2 weeks apart. Having a series of treatments will encourage the best results. During your initial consultation, our team can perform a quick skin assessment and discuss your cosmetic goals to see how many treatments you'll need.
How much does EMTONE cost?
The cost of EMTONE will depend on the size and number of areas you want treated. Since EMTONE is noninvasive, it's generally affordable for most patients compared to invasive treatments, like liposuction. When you visit our med spa in Orland Park or Elmhurst, IL, our team can estimate your costs and discuss the different payments we accept.
How soon will I see EMTONE results?
Some results will be seen right away, but you'll start to see noticeable changes a few weeks after your treatment, with optimal outcomes occurring about 12 weeks after your last session.
Other areas EMTONE can treat
Not only is EMTONE an excellent treatment option for saggy thigh skin, but it's also great for other areas, like the:
Tummy
Love handles
Buttocks
Upper arms
Tighter thighs with EMTONE
Achieve smoother, tighter curves with EMTONE nonsurgical skin tightening at JEM Medspa in Orland Park and Elmhurst, IL. Our aesthetic team can build a custom treatment plan to target lax thigh tissue and cottage cheese cellulite dimples. Call our office today to book your EMTONE appointment.